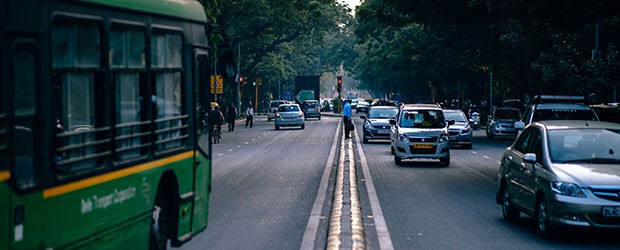 History
Uttaranchal is an amalgamation of the two hilly divisions of former Uttar Pradesh, Kumaon and Garhwal, the regions that are known according to Hindu legends as Devbhoomi (land of the gods).
Both the divisions show sufficient diversity in their history, culture and ethnicity so much so that they are often considered separately.
Garhwal
The Garhwal Himalayas have nurtured civilization from the wee hours of history. It appears to have been a favorite locale for the voluminous mythology of the Puranic period.
The traditional name of Garhwal was Uttarakhand and excavations have revealed that it formed part of the Mauryan Empire. It also finds mention in the 7th century travelogue of Huen Tsang.
However, it is with Adi Shankaracharya that the name of Garhwal will always be linked, for the great 8th century spiritual reformer visited the remote, snow-laden heights of Garhwal, established a math (Joshimath) and resorted some of the most sacred shrines, including Badrinath and Kedarnath.
The history of Garhwal as one unified whole, began in the 15th century, when king Ajai Pal merged the 52 separate principalities, each with its own garh or fortress. For 300 years, Garhwal remained one kingdom, with its capital at Srinagar.
Then Pauri and Dehradun were by force surrendered to the Crown as payment for British help, rendered to the Garhwalis during the Gurkha invasion, in the early 19th century.
Kumaon
Humankind has been around in Kumaon for a very long time. Evidences of Stone Age settlements have been found in Kumaon, particularly the rock shelter at Lakhu Udyar. The paintings here date back to the Mesolithic period.
The early medieval history of Kumaon is the history of the Katyuri dynasty. The Katyuri kings ruled from the seventh to the 11th century, holding sway at the peak of their powers over large areas of Kumaon, Garhwal, and western Nepal.
The town of Baijnath near Almora was the capital of this dynasty and a centre of the arts. Temple building flourished under the Katyuris and the main architectural innovation introduced by them was the replacement of bricks with hewn stone.
On a hilltop facing east (opposite Almora), is the temple of Katarmal. This 900-year-old sun temple was built during the declining years of the Katyuri dynasty. The intricately carved doors and panels have been removed to the National Museum in Delhi as a protective measure after the 10th century idol of the presiding deity was stolen.
After an interregnum of a couple of centuries, the Chands of Pithoragarh became the dominant dynasty. The magnificent temple complex at Jageshwar, with its cluster of a hundred and sixty-four temples, was built by the Chand rulers over a space of two centuries. Dedicated to Lord Shiva, the reminiscent carvings are complemented by the beautiful cedar forest around it.
Go back