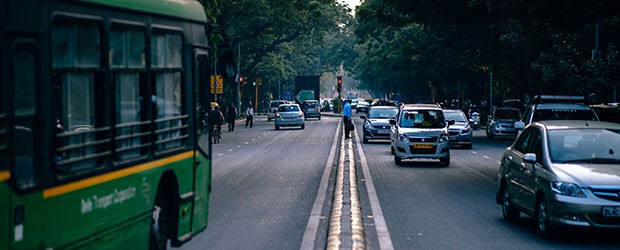 Attire
The women of Maharashtra wear a nine-yard saree called Nauvari, which is quite different from the sarees worn in north India. The saree is accompanied with earrings, heavy necklaces, and a lot of bangles.
For a distinctive Maharashtrian look, a nose-ring made of pearls and rubies are perfect. Small girls wear parkar-polka. A parkar is skirt-like long garment and a polka is a typical blouse made of traditional Maharashtrian fabric, which is mostly bottle green, red or blue.
Dhoti with a Kurta is the most common men's wear. Until recently, men wore a traditional shirt called sadara. They also wear a cloth turban on their heads. Pugdi is a turban worn on special occasions while for everyday wear a mundasa is used.
However, most men in the urban centers have adopted modern garments like pants and shirts, though these are still not so common among the women, especially married women.
Go back