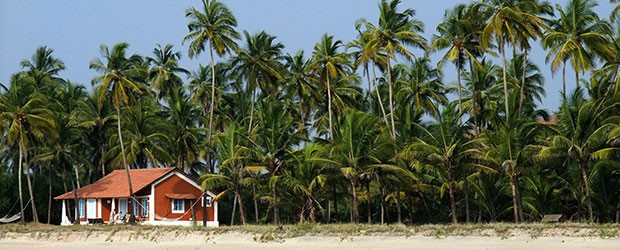 Fairs And Festivals
Held in September/October, Ganesh Chaturthi is a ten-day event similar to Durga Puja in Bengal, and is celebrated with as much zeal. For, this is the time when the routine in the state comes to a grinding halt.
Ganesh, the elephant-headed son of Shiva and Parvati, has a very special place in every Indian heart as he is the god propitiated before all other gods, and at the start of any new task, plan or project.
Gudi Padva celebrated in March/April is significant as it marks the beginning of the Maharashtrian New Year. It is dedicated to Sahaliwan, the son of a humble potter who overthrew the reigning Guptas of Malwa to become an important monarch in guiding the fortunes of a new dynasty. This day marks the beginning of the Hindu solar year.
Best observed from Mumbai's Chowpatty Beach, is the Nariel Purnima or the coconut day in August which marks the end of the monsoons and is celebrated by Maharashtra's fisherfolk, with much enthusiasm.
Pateti in August is the Parsee New Year, significant because it was on this day that the Shahenshahi Zoroastrian community landed in India while migrating from Persia. The Parsees celebrate at the agiary or fire temple, and the community bonds are strengthened through feasts and the meeting of friends and relatives.
Mount Mary's Feast is celebrated in Mumbai for a week beginning on the Sunday closest to the birthday of the Virgin Mary (September 8). Held in the predominantly Catholic area of Bandra in Mumbai, thousands throng to the Basilica. A fair is held with huge giant wheels, amusement rides, bands and shows.
In Mumbai, with a large Catholic population, Christmas is a fun event. Trees are decorated and lit in the city, midnight masses are held and huge amounts of Christmas pudding consumed.
Enormous stars of colored paper are lit and suspended across streets. Miniature cribs are crafted for Jesus recreating the Nativity scene.
The Ellora Festival and the Elephanta Festival attract the country's finest talent to perform amidst a surrounding that must surely be fit for the gods alone. These illuminated cave sites are the appropriate place to reflect on the performance of classical music.
Mumbai lights its Holi bonfire at Chowpatty, pays obeisance at Shiva temples with bael leaves during Shivratri, and observes a unique event for Janmashtami.
On this day, which is Lord Krishna's birthday, earthenware pots full of curds and coins are suspended on ropes across the streets of the city. Then young men form a pyramid and the man on the top breaks the pot while the crowd around cheers and applauds.
Go back