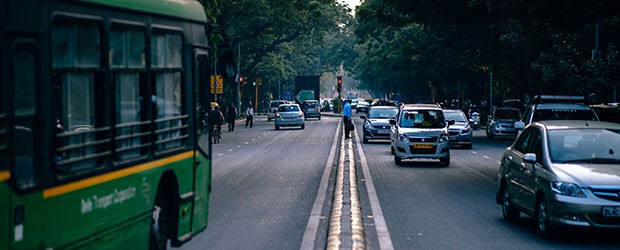 Arts And Crafts
The handicrafts of Uttar Pradesh have earned a reputation for themselves over the centuries. The traditional handicrafts are of a vast variety such as textiles, metal ware, woodwork, ceramics, stonework, dolls, leather products, ivory articles, papier-mâché, articles made of horns, bone, cane and bamboo, perfume, and musical instruments.
These cottage crafts are spread all over the state but the more important centers are located at Aamgarh, Agra, Ghazipur, Maunath Bhanjan, Meerut, Muradabad and Varanasi.
Carpets from Bhadohi and Mirzapur are prized worldwide. Silks and brocades of Varanasi, ornamental brassware from Muradabad, chickan (a type of embroidery) work from Lucknow, ebony work from Nagina, glassware from Firozabad, and carved woodwork from Saharanpur also are important.
The traditional pottery centers are located at Khurja, Chunar, Lucknow, Rampur, Bulandshahr, Aligarh, and Azamgarh. Khurja's dishes, pitchers, and flower bowls in blazed ceramic in blue, green, brown and orange colors are the most attractive.
Muradabad produces exquisite brass utility articles. Besides, minakari on silver, gold and diamond-cut silver ornaments, have made Varanasi and Lucknow world famous.
Go back