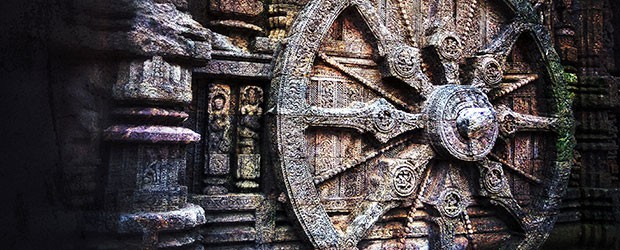 Arts And Crafts
The most famous craft tradition of Punjab is phullkari. The word phullkari means flowering. With the simplest of tools, a needle, a silk thread and a high degree of skill the Punjabi's are able to create the most amazing flowery surface designs. The phullkari pattern revolves around a single stitch.
At Kartarpur, Jalandhar and Hoshiarpur, craftsmen and women create pidhis (low, four legged woven stools), which are both artistic and of immense utility in the day-to-day life.
Color, beauty and utility combine yet again to form the central theme of the well-known leather jootis (shoes and slippers) of Punjab.
The enterprising women of Punjab weave durries (a pile less cotton spread, which can be used to spread on a bed or the floor). Girls are taught the art of weaving durries at a young age. The durries are woven into different sizes, patterns, and the designs include animals, birds, leaves and flowers. Nikodar, Jalandhar, Hoshiarpur, Tarn Taran and Anandpur Sahib offer a vast variety of durries to its buyers.
Another important craft of Punjab is the art of doll making, especially the Punjabi bride and the bhangra (a lively fold dance) dolls. Colorful and beautifully crafted and dressed, dolls are made all over Punjab, though the most important center is Chandigarh.
Go back