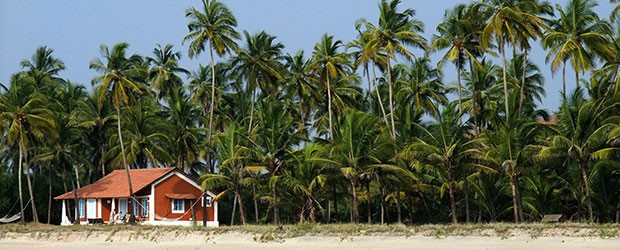 Tourist Centers
Guwahati derives its name from two words, guwa (meaning betel nut) and hati (meaning little market). An important tourist area here is the Kamakhya temple, dedicated to the Mother Goddess. The importance of the temple is second only to the mighty Brahmaputra, the river with an undeniable presence in the town. In the center of the city, with the magnificent backdrop of the Brahmaputra and atop Sukleshwar Hill stands the Janardan temple. West of Chitrachal Hill is the unique temple of Navagraha dedicated to the nine planets. Once a renowned seat of astronomy and astrology, it is possibly the reason for Guwahati's earlier name of Pragjyotishpur.
The Assam State Zoo is not very far from the main city. The uneven landscape and the three-side open enclosures make the zoo almost like a natural habitat for the animals. Guwahati has several museums which contain this state's ancient cultures and traditions. The Assam State Museum is the largest amongst them and has sections on epigraphy, sculpture, natural history, crafts, ethnography, and arms.
The mighty Ahoms reigned supreme for 600 years at Sibsagar, at a distance of 369 km from Guwahati, where the ruins of their temples and palaces still exist. Resurrected by the Archeological Survey of India, these ruins provide an interesting insight into the past glory and splendor of Assam.
Kaziranga National Park, situated at a distance of 217 km from Guwahati, is one of the most picturesque wildlife parks in India. The natural habitat of the one-horned rhino, Kaziranga lies on the southern banks of the Brahmaputra River, northeast of the capital city. The park's original inhabitants—the rhino and the elephant being the most noticeable—now flourish in a peaceful environment to the utter delight of nature lovers. Viewing wildlife at Kaziranga Park, the mighty Brahmaputra, and adjoining Mikir hills makes a trip to Kaziranga a complete 'jungle' adventure.
Manas National Park (176 km from Guwahati), situated amidst the gentle slopes of the Himalayas, is the only tiger reserve of its kind in the entire region. Apart from the growing population of tigers, Manas is also home to the rare golden langur, the hispid hare, the pigmy hog, the one-horned rhinoceros, and at least twenty other species of animals and birds that are listed as highly endangered. Manas, derives its name from the Goddess Manasa. The forest stretches beyond Indian Territory to the Himalayan kingdom of Bhutan, with the crystal waters of the Manas River which demarcate the international border.
Pabitora, a small wildlife sanctuary, 60 km from Guwahati is also worth a visit. Rhino and various species of deer are in plenty here.
Hajo, 32 km west of Guwahati, is a sacred place for Hindus, Muslims, and Buddhists. The town also boasts about the Hayagriva Madhav Temple, which is accessible through a long stone stairway. At the foot of the stairway is a large pond inhabited by one of Hajo's oldest residents, a giant turtle.
Go back